I've been part of a challenge.
And when prompted with an idea, I create a prdesigns creative greetings card!
The idea here, started with an Umbrella theme.... then I came up with the rest.
The way I do it.... come up with the rest? I do a google search and go on Pinterest and look up quotes on Umbrellas, or look up umbrella doodles or images..... and I combine all my research and use my characters or slightly alter what I see..... and I doodle the imagine, color it in, add a sentiment and create a card....
So, from looking up UMBRELLA.... I doodled my dogs Cooper & Tucker and found a sentiment and then realized it would become a 'get well' card.
As always.... I make all kinds of cards and you can find them under the categories to the left over here <---- .="" p="">
Check back or keep clicking on different links to see all my creativity!!!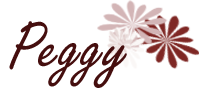 ---->