Welcome to my blog!
If you are here to see what kinds of cards I create, you are at the right place. Click on any of the categories to the left<--- a="" and="" cards="" i="" in="" it="" made="" of="" p="" past.="" take="" the="" to="" variety="" ve="" will="" you="">
Some cards could still be in stock. But in most cases, since each card is individually crafted, doodled, drawn or stamped (or a mix of everything) I can create or re-create anything.
For gifting, I package up a variety pack of cards.. 4,6, 10 cards... including but not limited to Happy Birthday, Thinking of You, Just a note, Get Well, Congratulations... holidays, personalized colors, themes...
Contact me for further information and pricing... prdesigns1@sbcglobal.net. I mail pretty much anywhere... with the most economical shipping cost attached to your order.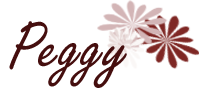 --->